Causes of Sensitive Teeth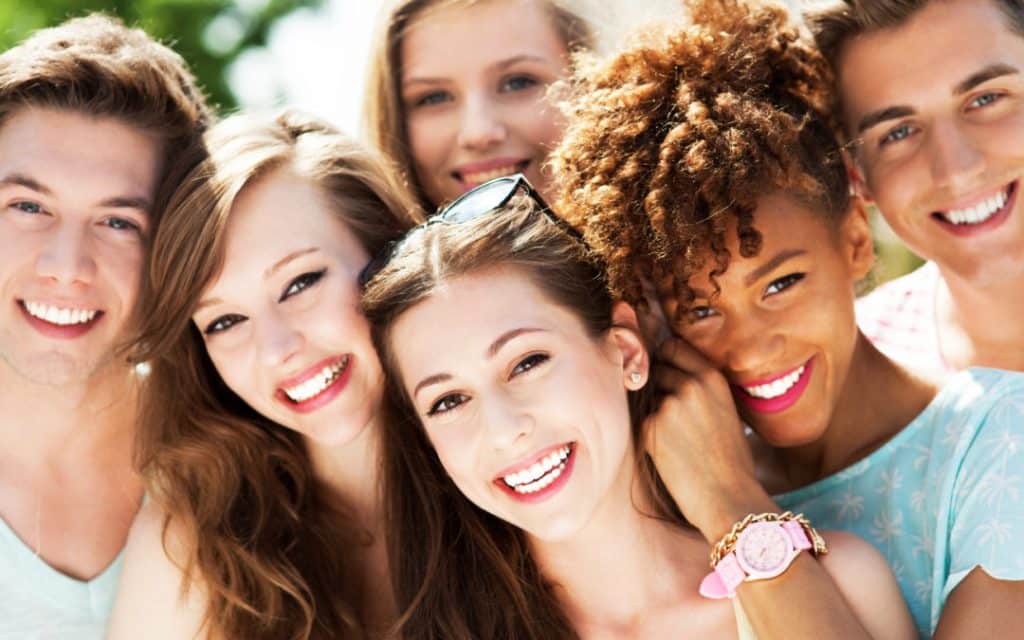 Do you suffer from sensitive teeth and don't know why? Sensitive teeth can be painful – making exposure to hot and cold beverages especially arduous. In fact, it's not simply hot and cold beverages that can trigger an uncomfortable effect. Other things that can also aggravate your teeth include citrusy and sour tasting food, as well as sweets.
There are multiple reasons why teeth may become sensitive overtime. Here at Family and Implant Dentistry our Lincoln dentists can help treat your tooth sensitivity and restore your dental health.
Causes of Tooth Sensitivity
Tooth sensitivity usually occurs as a result of damaged enamel. The tooth enamel is an important part of the tooth because it consists of a hard protective layer that is designed to protect the nerve endings in the tooth. When the tooth enamel wears off, it exposes those nerve endings that can cause the individual to feel pain and sensitivity.
There are various ways that tooth enamel can be damaged such as:
Acidic food: which attacks the tooth enamel and eats away at the protective layer. Combining acidic food and treats with bad dental habits can result in major tooth sensitivity and damage.
Brushing teeth too hard: can also cause problems with your tooth enamel. Brushing harshly or using rough toothbrushes can do more than brush away existing plaque. In fact, it can do more harm than good and result in a weak enamel.
Clenching teeth: can devastate your smile by deteriorating the protective layers in your teeth. Grinding your teeth can wear off the enamel overtime and result in super sensitive teeth.
Teeth whitening: is also known to cause tooth sensitivity, although in most cases it's temporary. However, if you're constantly whitening your teeth and struggle with continuing sensitivity, taking a break from bleaching can help.
In addition to these reasons listed, other causes of tooth sensitivity can also indicate other existing cosmetic and dental health problems such as shrinking gums, gum disease, and cracked teeth or fillings.
Consulting with our Lincoln dentist can help determine the cause of your tooth sensitivity and allow proper treatment to take place. Here at Family and Implant Dentistry, Dr. Hoffman will conduct an in-depth examination and determine the state of your mouth, which will help him advise you on the best course of treatment.
Treatment and Prevention
In order to prevent tooth sensitivity, there are a number of precautionary steps that you can take to protect your tooth enamel.
Avoiding acidic foods and drinks, such as candy and soda, and swapping them for dairy and fiber rich vegetables and fruits will not only help keep your teeth healthy but your body as well. These healthy snacks will help fight bacteria and acid in the mouth. However, if you do eat acidic food, make sure to wait an hour or so to brush your teeth.
If you struggle with stress and grind your teeth as a result, seeking professional treatment can help get you a much needed mouthguard. The appliance can help protect your teeth from bad grinding habits and prevent damaged enamel. Another alternative would be to address your stress which could in turn resolve your bad habits.
Seeking professional treatment can help determine the root cause of tooth sensitivity. Once our Lincoln dentist determines the cause of your sensitivity, he'll be able to treat you accordingly. Sometime patients may need gum disease or cosmetic treatment to restore their oral health. Other treatment options that may ease pain include:
Fluoride gel

Toothpaste for sensitive teeth

Restored fillings

Sealants

Desensitizing pastes
Visit Family and Implant Dentistry Today!
Don't neglect treatment due to tooth pain. If you're struggling with sensitive teeth, contact our dental office in Lincoln, NE for a consultation. Here at Family and Implant Dentistry we can help ease your tooth sensitivity and leave you feeling better in no time. Seeking professional treatment is crucial for maintaining good dental health. Let us help you! Call us today! We look forward to hearing from you.
The post Causes of Sensitive Teeth appeared first on Family Implant Dentistry.
Recent Posts
Contact Us
Family and Implant Dentistry
827 South 48th Street
Lincoln, NE 68510
Monday | 8am - 5pm
Tuesday | 8am - 5pm
Wednesday | 8am - 5pm
Thursday | 8am - 5pm
Friday | Emergencies Only
Saturday | Closed
Sunday | Closed