Family and Implant Dentistry offers Prosthodontic services in Lincoln, NE. To learn more or to schedule an appointment, call
402-486-0825
.
What is Prosthodontics?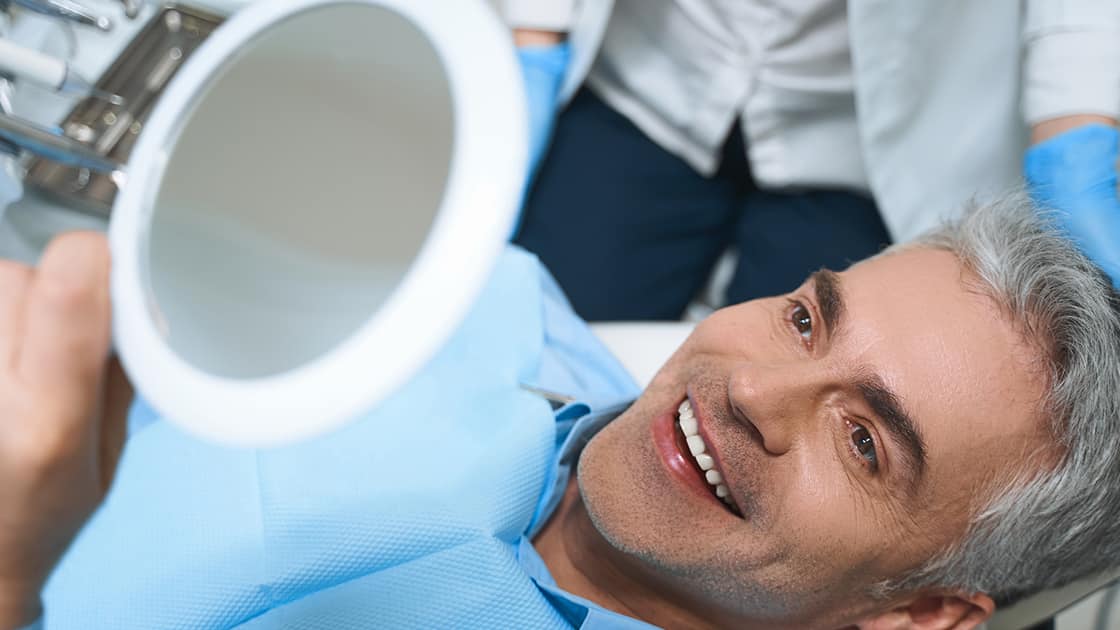 Prosthodontics in dentistry involves the use of artificial replacements known as prosthetics to improve oral function. A few of the most commonly used prosthodontics in dentistry include dental implants, dentures, dental bridges, porcelain crowns, and veneers. 
With prosthodontics, you are not only restoring the appearance to your teeth, but also the functionality. That means the dental treatment will help recreate teeth that you can use and feel good about, too.
Benefits of Prosthodontics
Poor oral hygiene, certain medical conditions, trauma, or something else may contribute to the need for prosthodontic treatment. With so many options available, the skilled team at Family and Implant Dentistry can give you the results you are looking for so that you may reap these benefits:
Improved overall appearance - and enhanced smile
Repaired or replaced missing teeth
Repaired teeth that have been chipped, cracked, broken, etc.
Restored function to all teeth
Corrected bite alignment
Procedures Offered
A few of the common prosthodontic services that you will find at Family and Implant Dentistry include:
Why Choose Family and Implant Dentistry?
When you are investing in prosthodontics, you want to make sure you are getting the highest quality dental treatment imaginable. At Family and Implant Dentistry, we are a team that you can trust to deliver just that. 
If you have a vision for your smile, we want to help bring it to life. Using the most advanced procedures, we can restore your smile and boost your oral health. Let's just say prosthodontics allows our dental team to help create a smile backed by science that will be both beautiful and healthy. 
FAQs

Why is it so important to replace missing teeth?
Replacing a missing tooth is important for your oral health - and not just for aesthetic reasons. Your teeth rely on one another. When you have a missing tooth, the surrounding teeth will begin to shift with time. This can lead to many additional oral health concerns, such as increased risk of decay, overcrowding, gaps, a misaligned bite, jaw bone deterioration, and more.

How long do dental crowns last?

The longevity of dental crowns depends on how well you care for them. On average, they can last between 10 to 15 years. However, with much care, they can last much longer - even upwards of 20 years.

Will insurance cover prosthodontics?

It depends on your policy. Sometimes prosthodontics are covered by dental insurance companies, at least in part. Other times, they may not be. It is best to come in for a consultation so that we can develop a treatment plan - and then determine what portion dental insurance will cover.