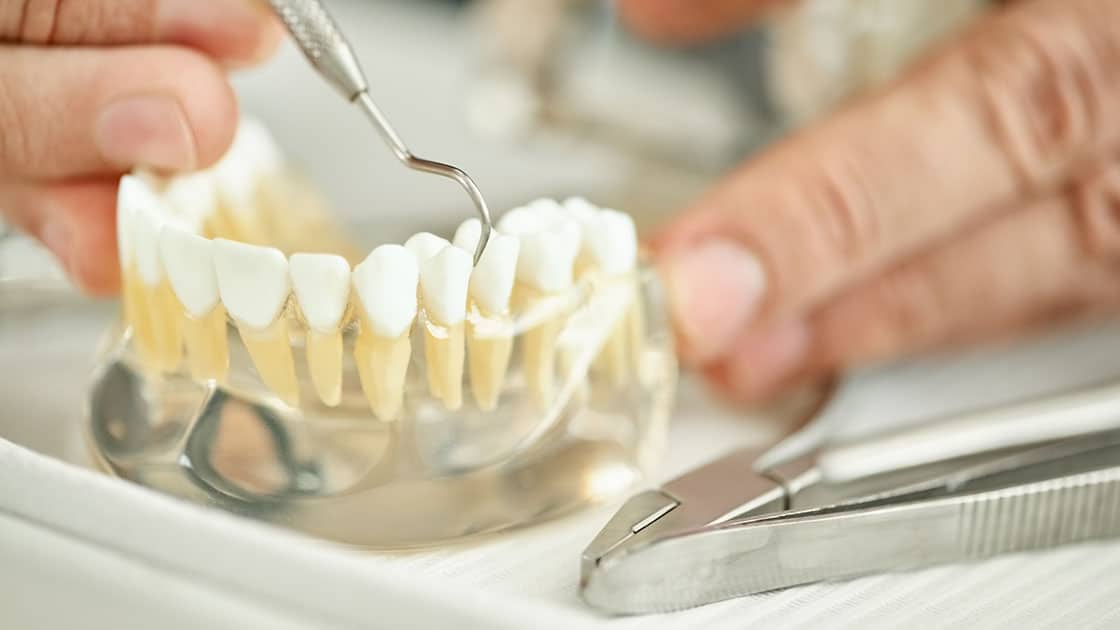 Family and Implant Dentistry offers Dental Bridges in Lincoln, NE. To learn more or to schedule an appointment, call
402-486-0825
.
What are Dental Bridges?

Dental bridges play a significant role in restorative dentistry. 
It is not uncommon for adults to have at least one missing tooth - and often, they are missing more than one in a row. Dental bridges are a tool that dentists use to bridge that gap. 
Different types of dental bridges are available, including those supported by dental implants and those supported by dental crowns. Both are great options for artificial tooth replacement. 
So, why is it so important to replace missing teeth? 
Teeth support one another. When you have a missing tooth, the teeth around it can easily begin to move and shift over time - leaving you with additional oral health issues like crowding, gaps, increased risk of decay, deteriorating jaw bone, a misaligned bite, and more. 
Benefits of Dental Bridges
Are you interested in a dental bridge? If so, you may be curious about the many benefits that come with having one, such as: 
Being able to eat the foods you love.

Maintaining your same facial structure.

Strengthening (and stabilizing) your bite force.

Maintaining good oral health.

Avoiding complex dental issues down the road.

Are You a Good Candidate for Dental Bridges?
Not everyone will need a dental bridge. However, you may be a good candidate if you are missing one or more teeth in a row. There are a few other important traits that you will need: 
No signs of gum disease (or treatment periodontal disease)
Good oral hygiene and overall health
Healthy support teeth around the dental bridge
A few other conditions may apply depending on the type of dental bridge you choose. For instance, good bone density for dental implants or strong, healthy support teeth for a bridge supported by dental crowns. 
Why Choose Family and Implant Dentistry?

When it comes to investing in dental treatment that can improve the functionality and appearance of your teeth, you want to ensure that you have a great dental team on your side. At Family and Implant Dentistry, we combine our extensive skills and experience with the most advanced treatment and technology available. 
The result? Patients who have excellent oral health and smiles they can feel good about. 
FAQs

How many teeth will a dental bridge hold?

While it may vary from patient to patient, a dental bridge generally holds anywhere from one to four teeth. Though, sometimes more.

How long will a dental bridge last?

There are different types of dental bridges so it will depend on the type. For dental implant supported bridges, the implants themselves are meant to last a lifetime whereas the restorations last about 10 to 15 years before needing replaced.

The more care you take with your dental bridge - and oral health - the more likely you are to increase its longevity.

Can you eat normally with a dental bridge?
Yes. It may feel different initially, but soon enough you will find that it is much easier to eat normally with a dental bridge than without it.