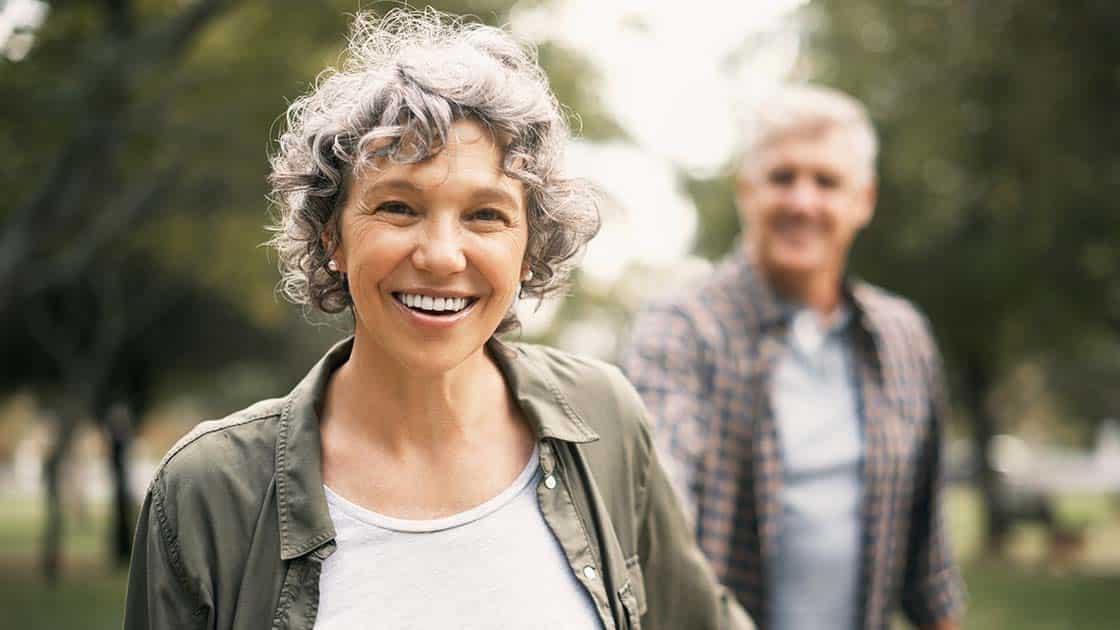 Family and Implant Dentistry offers Dental Implants in Lincoln, NE. To learn more or to schedule an appointment, call
402-486-0825
.
What are Dental Implants?

Dental implants are tooth replacements that look natural and function much like real teeth, offering consistent support and a natural smile. Dental implants consist of a strong titanium post, an abutment that connects the post to the restoration, and finally, the crown or bridge that completes the dental implant.  In addition to replacing one tooth, dental implants are also a great option for securing a dental bridge, partial dentures, or a full set of dentures, too.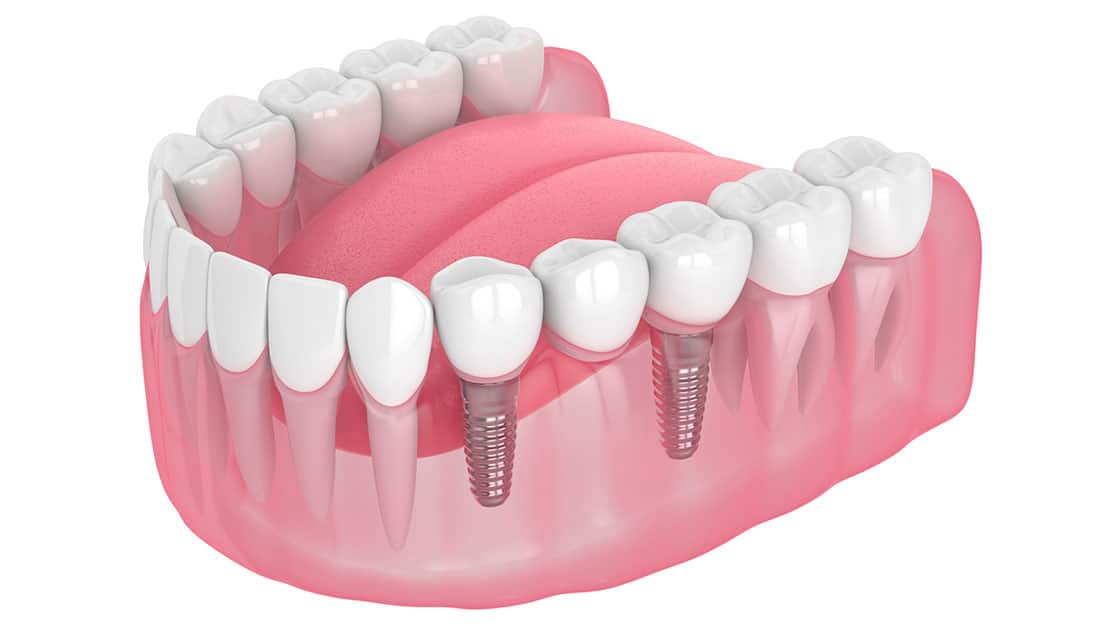 Dental Implant Process

At Family and Implant Dentistry, Dr. Hoffman uses guided implant placement technology to ensure that implant placement procedures proceed efficiently and offers sedation dentistry to ensure you are comfortable and at ease during surgery.
Dr. Hoffman will also use 3D images to determine the area's bone density prior to surgery. Depending on the density (or lack of) of the bone in the area the implant is to be located, Dr. Hoffman may recommend a bone graft before an implant can be placed.
Stages of Implant Placement
Prepare the location for the dental implant.
Implant a titanium post into the jaw bone.
Allow the tissues surrounding the implant post to heal, known as osseointegration, usually for 2-3 months.
Attach an abutment connector to the top of the implant post.
Fit the dental restoration such as a crown or bridge onto the abutment.
Be patient during the implant process; the beauty and function of your new smile are worth the wait.
Dental Implant Solutions

Those who have chosen dental implants have found that their overall quality of life has improved. Of course, that's not the only benefit. Dental implants solutions include: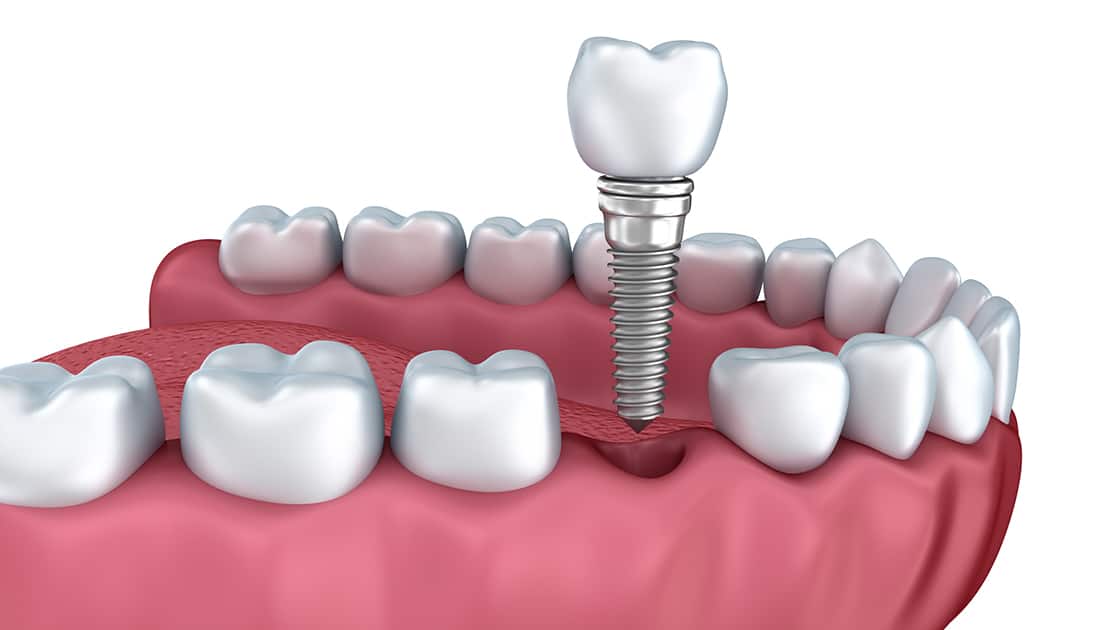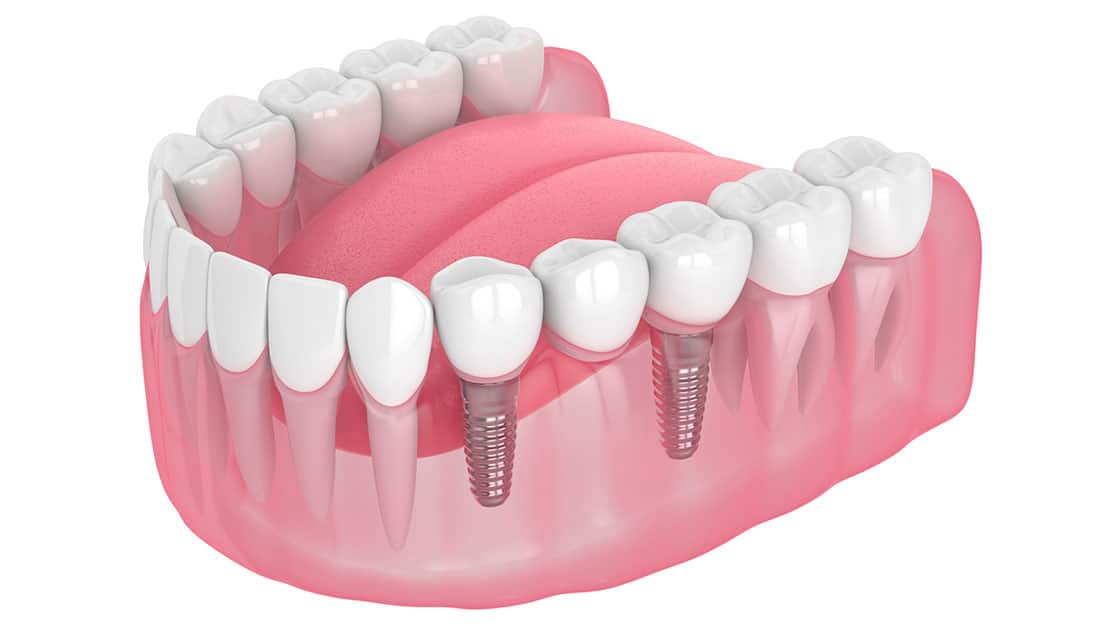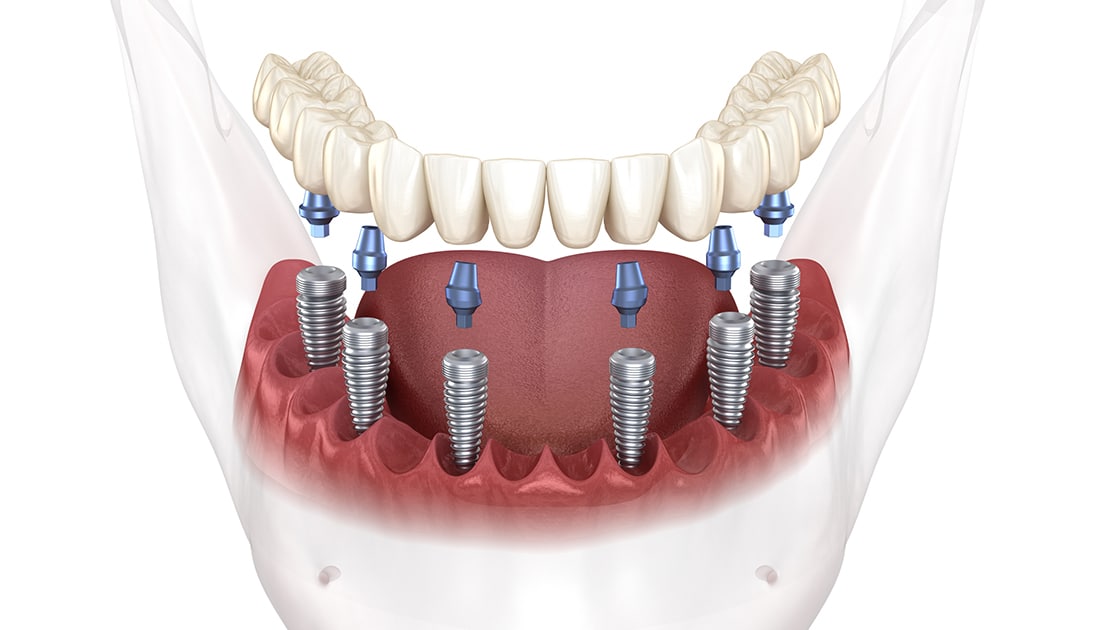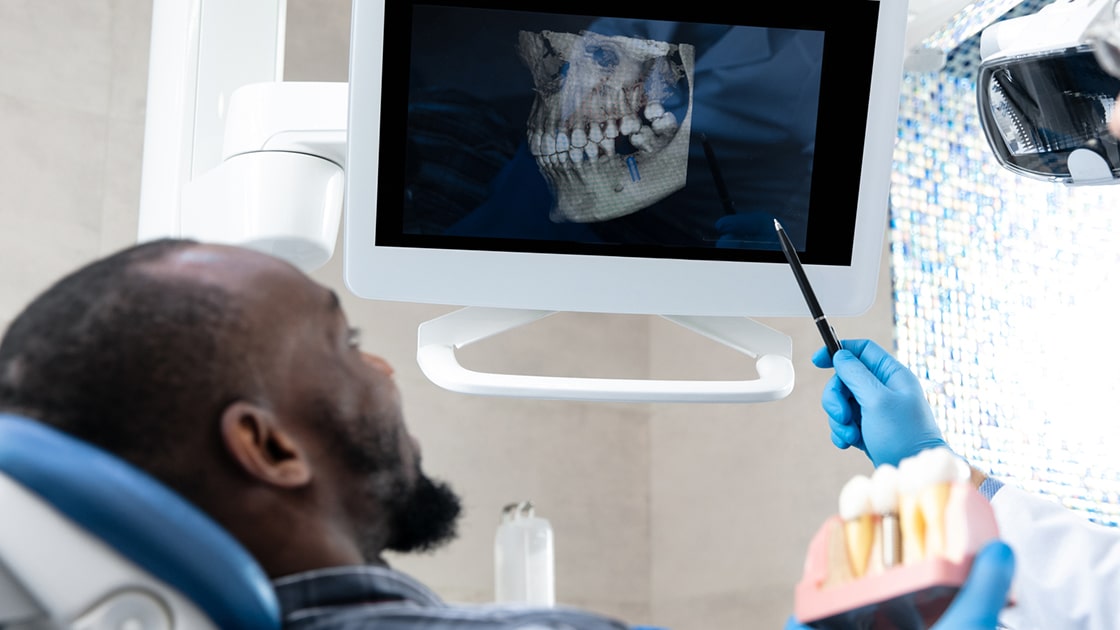 Benefits of Dental Implants

Those who have chosen dental implants have found that their overall quality of life has improved. Of course, that's not the only benefit. Dental implants:
Help maintain your bite force

Are not susceptible to things like tooth decay and staining

Beautifully restore your smile

Function almost like your real teeth

Offer support to the surrounding teeth

Are You a Good Candidate for Dental Implants?

Most patients who are missing one or more teeth find that they are great candidates for dental implants, such as those who have: 
Good oral health
A dense, healthy jaw bone
Good overall health
No signs of periodontal disease (if so, it must be treated first)
If dental implants do not seem like the right option for you, your dental team at Family and Implant Dentistry can discuss the many other options available that will fit your needs.
Why Choose Family and Implant Dentistry?

At Family and Implant Dentistry, we are highly experienced in providing successful dental implants to our patients. In fact, they are a specialty of ours. We use the most advanced technology and top-quality materials to see results that are life-changing.
Dr. Derek Hoffman and our entire team know just how important it is to feel good about your smile - and just how crucial it is to replace missing teeth. Using dental implants, we have been able to transform smiles and improve the quality of life of many, many patients. And, we offer the same to you, too.
FAQs

Are dental implants painful?
No. During the procedures, local anesthesia is used so that you won't feel anything. However, once that wears off, you may experience a little discomfort or tenderness. Over-the-counter pain medicine can offer relief.

How much do dental implants cost?

The cost of dental implants will vary based on how many implants you need, the type of implants, any restoration that will be needed, and whether you will require bone grafting or extractions. During your consultation, we can give you an idea of how much your dental implants will cost.

Do you have to be a certain age to get dental implants?

It is recommended that you wait until you are at least 18 years of age to get dental implants. However, it is not uncommon for your dentist to require you to wait longer - especially for males - as the bone structure is still growing and developing.