Family and Implant Dentistry offers Family Dentistry services in Lincoln, NE. To learn more or to schedule an appointment, call
402-486-0825
.
What is Family Dentistry?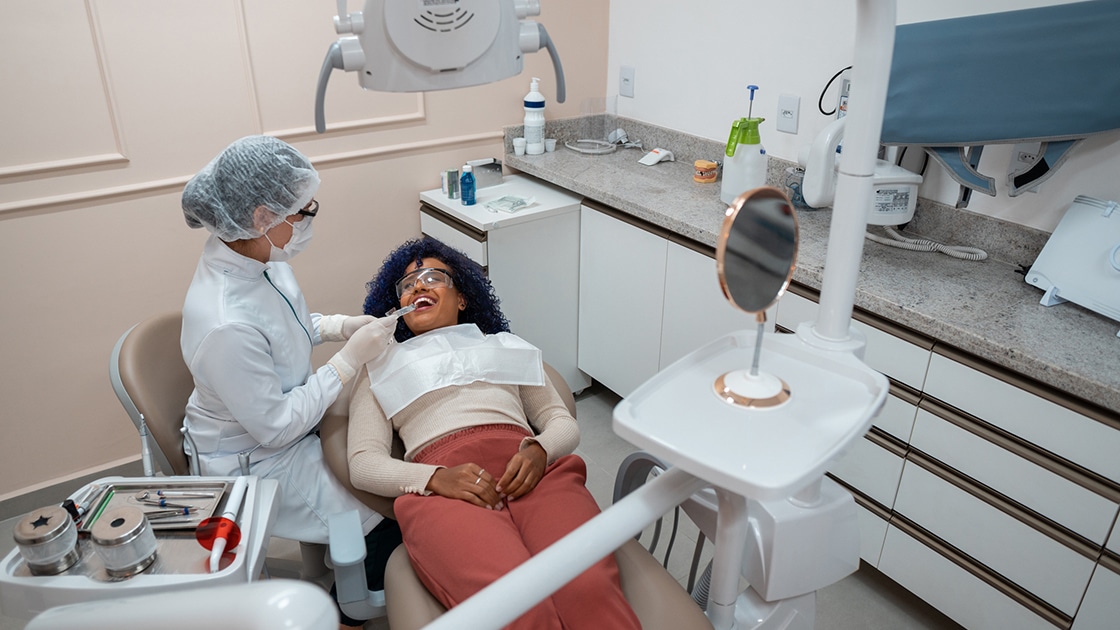 There are different sets of dental concerns at every age so it is important to have a dental team that can both confidently diagnose and treat any need that arises. 
Family Dentistry treats patients of all ages - and can help them meet all of their oral health needs at any stage in life. That means the whole family can come to a family dentist, including children, teens, and adults. 
Benefits of Family Dentistry
When it comes to family dentistry, there are quite a few benefits for each patient.
Convenience. Since a family dentist has the ability to successfully treat patients of all ages, then everyone in your household can see the same dentist. You will be able to book all appointments at one location to benefit your busy schedule - and won't have to drive all over Lincoln to meet your family's dental needs.

 

Comprehensive Dental Care. A family dentist practices general dentistry - which means that they offer a long list of dental services. Most needed procedures will be able to be met at the same location.

 

Grow with your dental team. When you and your whole family visit the same dentist, it is easy to develop a bond and grow together. Your family will become part of the dental family.

 

Set the foundation for little ones. When young kids see their parents and siblings getting dental work done, this encourages them, too. They see that all the sights and sounds and experiences are normal and safe. It is a great way to set your kids up for a lifetime of good oral health.

 
Procedures Offered
At Family and Implant Dentistry, your family has access to a comprehensive list of procedures offered. This includes all general dentistry, cosmetic dentistry, restorative dentistry, and more. Below are a few of the most common:
Why Choose Family and Implant Dentistry?
We welcome your family into our dental family. We understand that it takes a certain level of compassion and gentle treatment to provide our patients - especially the young ones - with a positive experience. At Family and Implant Dentistry, we make it our goal to create a personalized approach to dental care that will build a solid foundation for a lifetime of oral health - whether the patient is 5 years old or 95 years old. 
FAQs

Are general dentists and family dentists the same thing?
Not exactly. A family dentist provides general dentist procedures to patients of all ages. However, a general dentist may or may not treat all members of your family, such as children.

How often should my family get routine cleanings?

It is recommended that your family get routine cleanings every 6 months.

Is it best to choose a family dentist or a pediatric dentist?
Perhaps the biggest benefit of a family dentist is that your child will be able to remain with the same dentist for life - rather than having to find a new dentist after aging out of pediatrics. Family dentists are skilled and experienced at diagnosing and treating the dental needs of all patients - including children. And, because they are so well-rounded, they offer more treatment options than a pediatric dentist could.

To learn more or to schedule an appointment, call
402-486-0825
.