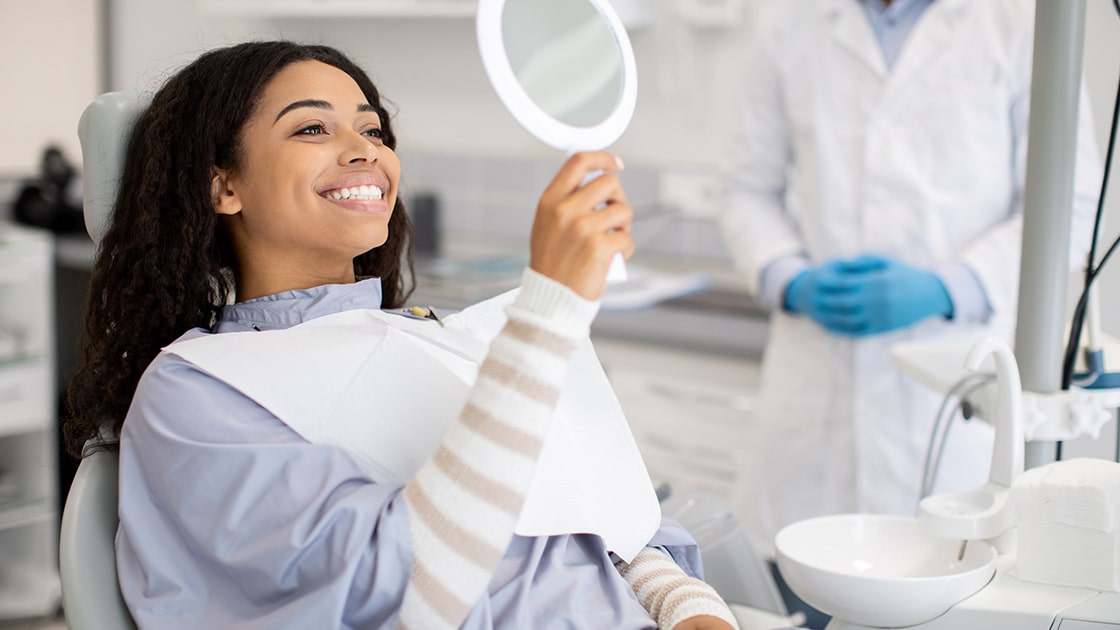 Family and Implant Dentistry provides comprehensive dental exams in Lincoln, NE. Call
402-486-0825
to learn more and schedule an appointment.
Comprehensive Examination
The dental examination is a diagnostic evaluation of a patient's overall oral health and hygiene. For optimal results, regular hygiene visits are typically spaced six months apart, and can involve a deep cleaning, X-ray scans, oral cancer screenings, fluoride treatments, and periodontal (gum) cleanings.
During your examination and cleaning, Dr. Hoffman or your hygienist may…
check for signs of decay or periodontal disease
ask about any medications
x-ray using low radiation digital imaging
evaluate occlusion (bite)
evaluate jaw
discuss proper cleaning
remove stains or debris
take a dental impression
Dr. Hoffman or your hygienist may also perform an oral cancer exam. This involves feeling around the cheeks, gums, and tongue, under the jaw, and the sides of the neck for signs of oral cancer.
Professional Cleaning
Here at Family and Implant Dentistry in Lincoln, NE, we are proud to have a team of superb hygienists to help our patients. With more than 60 years of combined dental care experience, our hygienists, Janae, Ally, and Dawn, and their hygiene assistant, Michele, love providing top-notch hygiene services and assistance to patients. Many of our patients even recognize them by face and name after years of positive experiences and exemplary treatment.
A dental cleaning, also known as an oral prophylaxis, removes dental plaque and tartar (calculus) from the teeth. Specialized instruments are used to gently remove these deposits without harming the teeth. First, an ultrasonic device that emits vibrations and is cooled by water is used to loosen larger pieces of tartar. Next, hand tools manually remove smaller deposits or those located in hard-to-reach areas. Once all the tooth surfaces have been cleaned of tartar and plaque, the teeth are polished.