Gum Disease Can Devastate Your Smile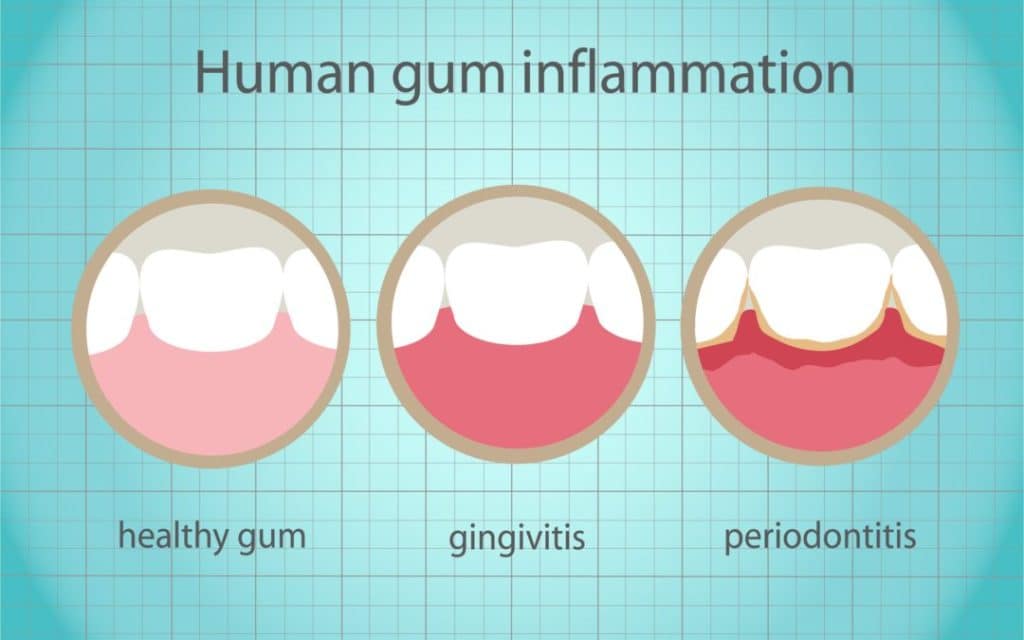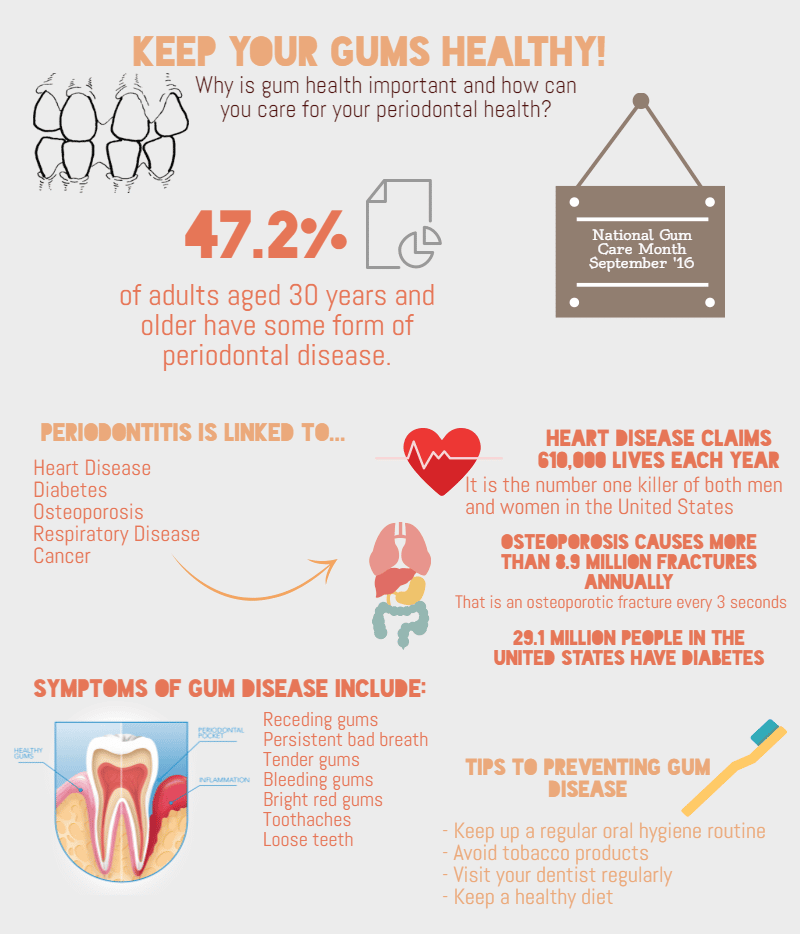 Are your gums sore? Does it hurt when you chew? Do your gums bleed when you brush your teeth? If you answered "yes" to any of these questions, you probably suffer from gum disease.
What's Gum Disease?
Gum disease is a serious infection that can wreak havoc on your smile if it's left untreated. Gum disease is caused by bacteria in your mouth. This bacteria feeds on the plaque and tartar in your mouth.
Plaque is the filmy substances that develops on your teeth after you eat a meal. If you don't remove plaque through daily brushing and cleaning, it will turn into tartar, the rough substance that your dental hygienist removes from your teeth by scraping them with a sharp metal object.
The longer tartar remains on your teeth, the more damaging it becomes. The bacteria which feeds on the tartar can cause gum disease to spread deep into your gums.
How Common is Gum Disease?
Gum disease is an extremely prevalent condition. According to the American Dental Association, 47.2% of Americans over the age of 30 suffer from gum disease. That's approximately 65 million people! And the problem gets worse as we age. Seventy percent of Americans over the age of 70 suffer from gum disease!
Symptoms of Gum Disease
Perhaps the scariest thing about gum disease is that so many people don't even know they have it. In fact, a lot of people think it's normal for their gums to hurt or bleed when they brush. But this is just wrong. If you suffer from any of the following symptoms of gum disease, you should schedule an appointment with Dr. Hoffman right away.
Gums are red, sore, and swollen

Pus emits from around your teeth

Teeth slide around

Teeth pull away from gums, making teeth seem larger

Loose teeth

A foul taste remains in your mouth

Chewing becomes painful

Your gums bleed when you brush your teeth

Bad breath

Teeth fall out
Long-term Health Consequences of Gum Disease
As you can see, gum disease is a nasty condition with destructive consequences. But it gets worse. Gum disease doesn't just devastate your smile. Researchers have linked gum disease to a number of serious medical conditions, including:
Heart disease

Diabetes

Osteoporosis

Respiratory Ailments

Heart attacks

Strokes
How to Treat Gum Disease
Once you've contracted gum disease, you must see your dentist in order to effectively treat it. Fortunately, Dr. Hoffman provides several available treatments for gum disease. Common treatments for gum disease include:
Scaling and root planing

Flap surgery

Gum grafts
How to Prevent Gum Disease
Of course, the best way to fight gum disease is to take care of your smile so you won't get it in the first place. So remember: Brush and floss your teeth every day and visit Dr. Hoffman in Lincoln for regular checkups.
Whether you're due for your next cleaning or it's been sometime since your last visit, call our Lincoln dentist today and schedule your next appointment. Dr. Hoffman and his team look forward to helping you protect your smile from gum disease.
The post Gum Disease Can Devastate Your Smile appeared first on Family Implant Dentistry.
Recent Posts
Contact Us
Family and Implant Dentistry
827 South 48th Street
Lincoln, NE 68510
Monday | 8am - 5pm
Tuesday | 8am - 5pm
Wednesday | 8am - 5pm
Thursday | 8am - 5pm
Friday | Emergencies Only
Saturday | Closed
Sunday | Closed