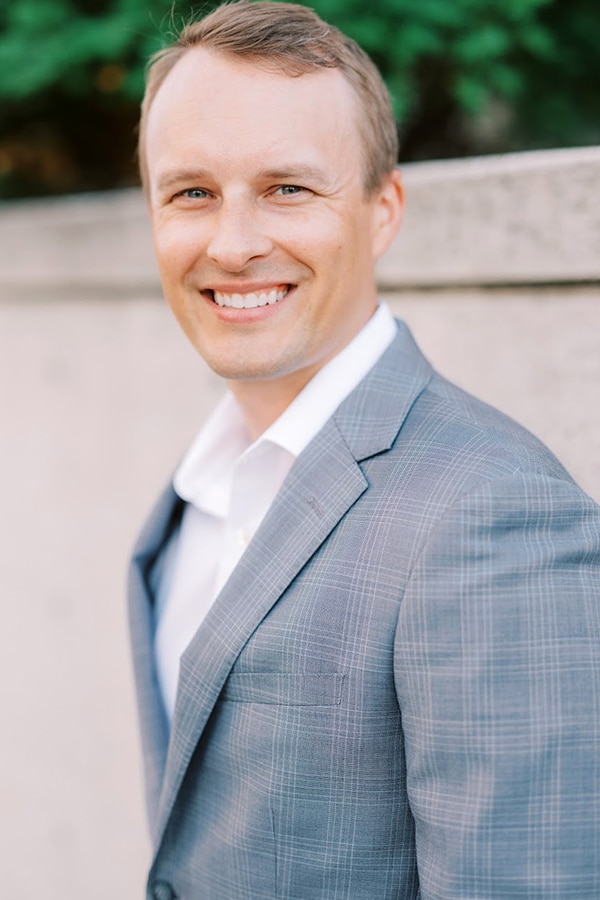 Dr. Hoffman is a Nebraska native from Edgar, and received his undergraduate degree, a Bachelor of Science degree in Biology, from Midland University in 2011. He graduated summa cum laude, and went on to earn his Doctorate of Dental Surgery from the University of Nebraska, Medical Center College of Dentistry. Dr. Hoffman strives to provide his patients with the perfect smiles and is always looking to improve his skills by reading and taking continuing education classes.
Dr. Hoffman belongs to the following organizations:

Dr. Hoffman's pursuit of dentistry was sparked by the hard work of his parents. His mother stressed the importance of education, while his father taught that hard work and responsibility for one's actions is the recipe for success. Dr. Hoffman likes the idea of "getting your hands dirty", and loves alleviating pain, agony, or an unpleasant smile of someone in need.
The team at Family and Implant Dentistry treats their patients like family; a characteristic that Dr. Hoffman is extremely proud of. They put the patient above all else, something no other dental practice does.
Outside the office, Dr. Hoffman loves to work on his family farm, hunt, fish, and cheer on the Cornhuskers. He stresses the importance of living a healthy lifestyle, which includes hiking, biking, snow skiing, waterskiing, and anything else that involves the outdoors. Dr. Hoffman also enjoys playing acoustic guitar and doing small acoustic shows.
Fun Fact: Dr. Hoffman holds the pole vault record at Dana College, and his record will never be broken. He broke the record his Freshman year and the school shut down in 2010.
Call us at
402-486-0825
to make an appointment with our dentist in Lincoln, NE today!