Why Choose Family and Implant Dentistry?
Choosing Family and Implant Dentistry for your dental health means that you are opting for the most advanced technology and the highest quality techniques and materials. We invite our patients into our family-like atmosphere where they receive: 
Comprehensive dental services
Dental care for the whole family
Efficient, timely treatment
Honest, trustworthy staff
We understand that you have a choice when it comes to finding the right dentist - and that's why we go above and beyond to ensure that you call Family and Implant Dentistry your home for dental services. 
Welcome!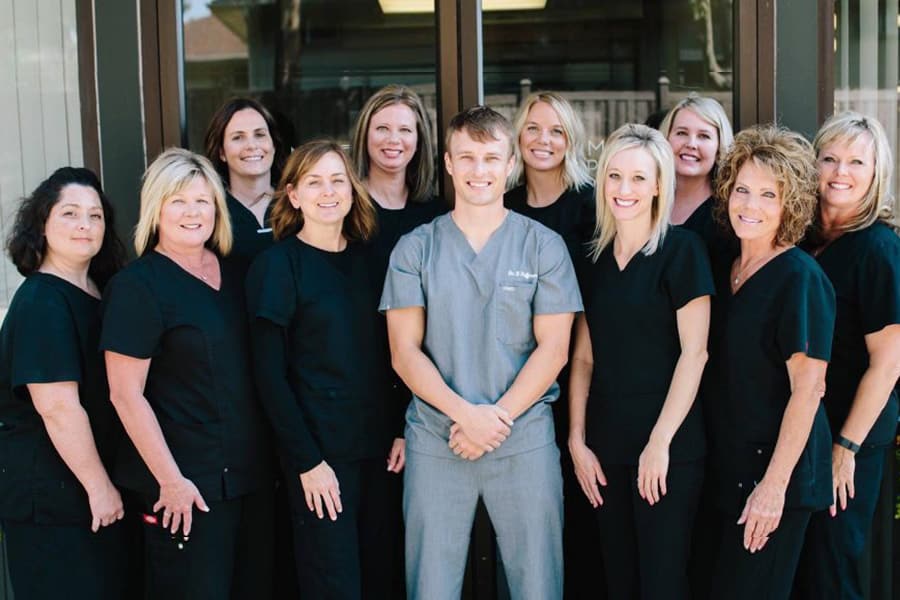 At Family and Implant Dentistry, we go above and beyond to provide our patients with superior service. From the moment you walk through our doors, you will be greeted with smiling faces and a positive atmosphere. Dr. Derek Hoffman and the entire dental team work diligently to create a practice where patients can feel comfortable and confident that they are receiving the best treatment for their oral health.