Your Recovery from Dental Implant Surgery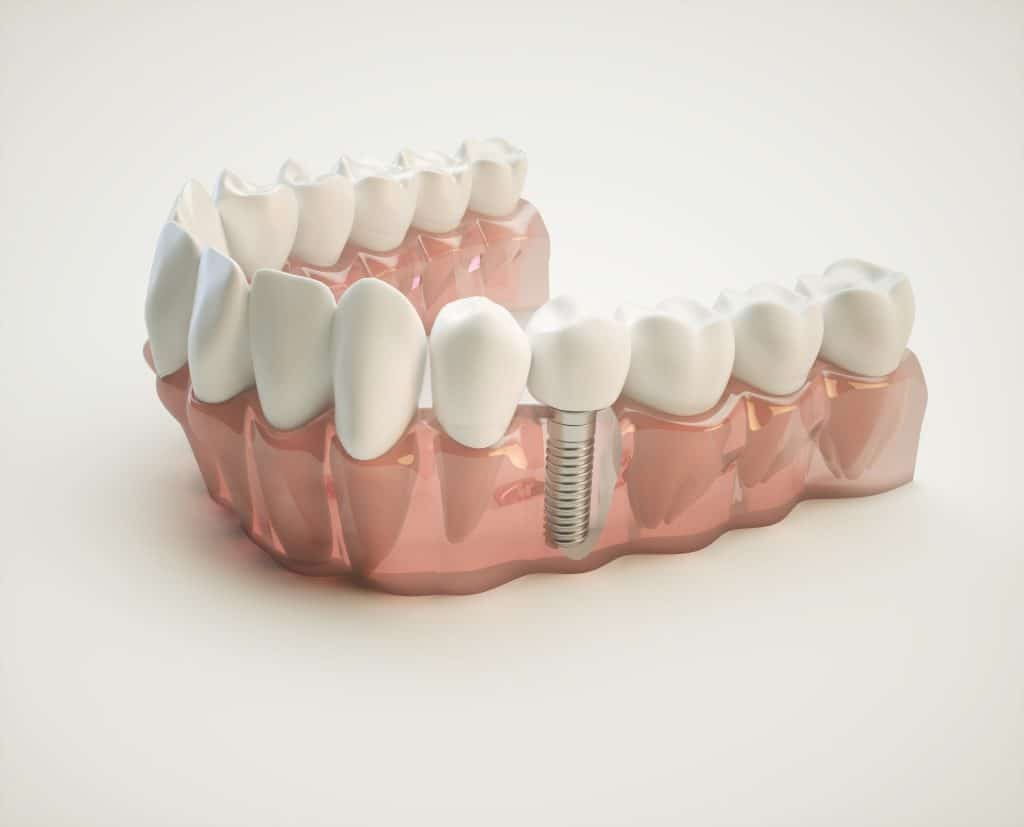 You did your research to determine the best treatment for restoring your smile and you discovered that dental implants are a great option. Then you met with one of our dentists at Family and Implant Dentistry in Lincoln. Together, the two of you decided that dental implants are the right choice for you.
Congratulations! You've already made two terrific choices. Soon you'll be back to eating your favorite foods and smiling without feeling awkward.
We Walk You Through the Dental Implant Process
You will feel a lot more confident about your dental implants if you know what to expect. That's why everyone on our outstanding team of dentists, hygienists, and dental assistants is here to carefully walk you through each step, from your initial consultation with your dentist to your final fitting of the implant crown. And even after you're enjoying your fully-restored smile, we hope to continue serving you and your entire family for years to come.
How Long Does it Take to Get Dental Implants?
It usually takes between 3 and 6 months for our dentist to restore your smile with dental implants. However, it could take longer if your dentist determines that additional treatments are required. Bone grafting, which thickens the jawbone, and treatment for gum disease are the two most common procedures that we provide to prepare the site for implant surgery.
The Steps of the Dental Implant Process
Here is a list of all the steps in the dental implant process. Remember, not everyone will need to undergo pre-implant procedures such as bone grafting or treatments for gum disease.
Preliminary Consultation with our dentist
Meet with staff to arrange timeline for entire dental implant process
Pre-implant procedure(s) to prepare the site for dental implants
The fixture is surgically fitted to the surgical site
Implant fixture becomes assimilated with your body
The abutment and your crown are connected to the implant—could be a two-step process depending on your dentist's discretion
Follow Your Instructions for a Smooth Recovery
Someone from our office will meet with you to help you prepare for each stage of the implant process. You will also be provided with detailed written instructions that explicitly inform you about what to expect throughout the dental implant process. Please feel free to contact us at any point during the implant process if you have questions or concerns regarding your recovery. That's what we're here for.
Carefully following your dentist's recommendations is the best way to assure full and fast recovery. It's also a good idea to monitor what you are experiencing during your recovery. That way you can let us know right away if you are concerned about any symptoms that may develop.
What to Expect Following Dental Implant Surgery
Some bleeding, swelling, and bruising are to be expected after implant surgery. This is all a natural parts of the healing process. Swelling around the surgical site should reach its maximum point 2 to 3 days after your surgery. However, the pain will probably be most intense about six hours after your surgery takes place.
Follow the instructions for all pain medication that you have been prescribed. You should carefully monitor the time when you take your medication, so you won't exceed the recommended dosage. You can also use an icepack to treat the swelling and bruising on the cheek outside the surgical site for the first 72 hours after surgery.
Bleeding After Dental Implant Surgery
Some bleeding is a natural part of your recovery. Be sure to change the gauze on your gums as necessary to staunch the bleeding. But you shouldn't be alarmed if a little bit of blood continues to leak out of the site for up to 48 hours following your surgery; this is a perfectly natural part of your recovery.
Dry lips are another common after-effect of dental implant surgery. You can treat this using a lubricating ointment such as Vaseline.
Avoid These Things Following Dental Implant Surgery
To insure a complete and healthy recovery from your implant surgery, there are some things you should avoid:
Alcoholic beverages
Cigarettes and smokeless tobacco
Hard or jagged food that can irritate the surgical site
Strenuous physical activity
Drinking with a straw
Hot drinks such as tea or coffee
Living with Your New Smile
It takes some time and planning to make sure your dental implant process with be as smooth as possible. But in the end, it will all be worth it. Imagine: no more hassles figuring out what you can eat and no more worries about smiling in public.
Call Us in Lincoln Today
To find out if dental implants are the best way to restore your smile, give us a call at Family and Implant Dentistry in Lincoln today.
The post Your Recovery from Dental Implant Surgery appeared first on Family Implant Dentistry.
Recent Posts
Contact Us
Family and Implant Dentistry
827 South 48th Street
Lincoln, NE 68510
Monday | 8am - 5pm
Tuesday | 8am - 5pm
Wednesday | 8am - 5pm
Thursday | 8am - 5pm
Friday | Emergencies Only
Saturday | Closed
Sunday | Closed